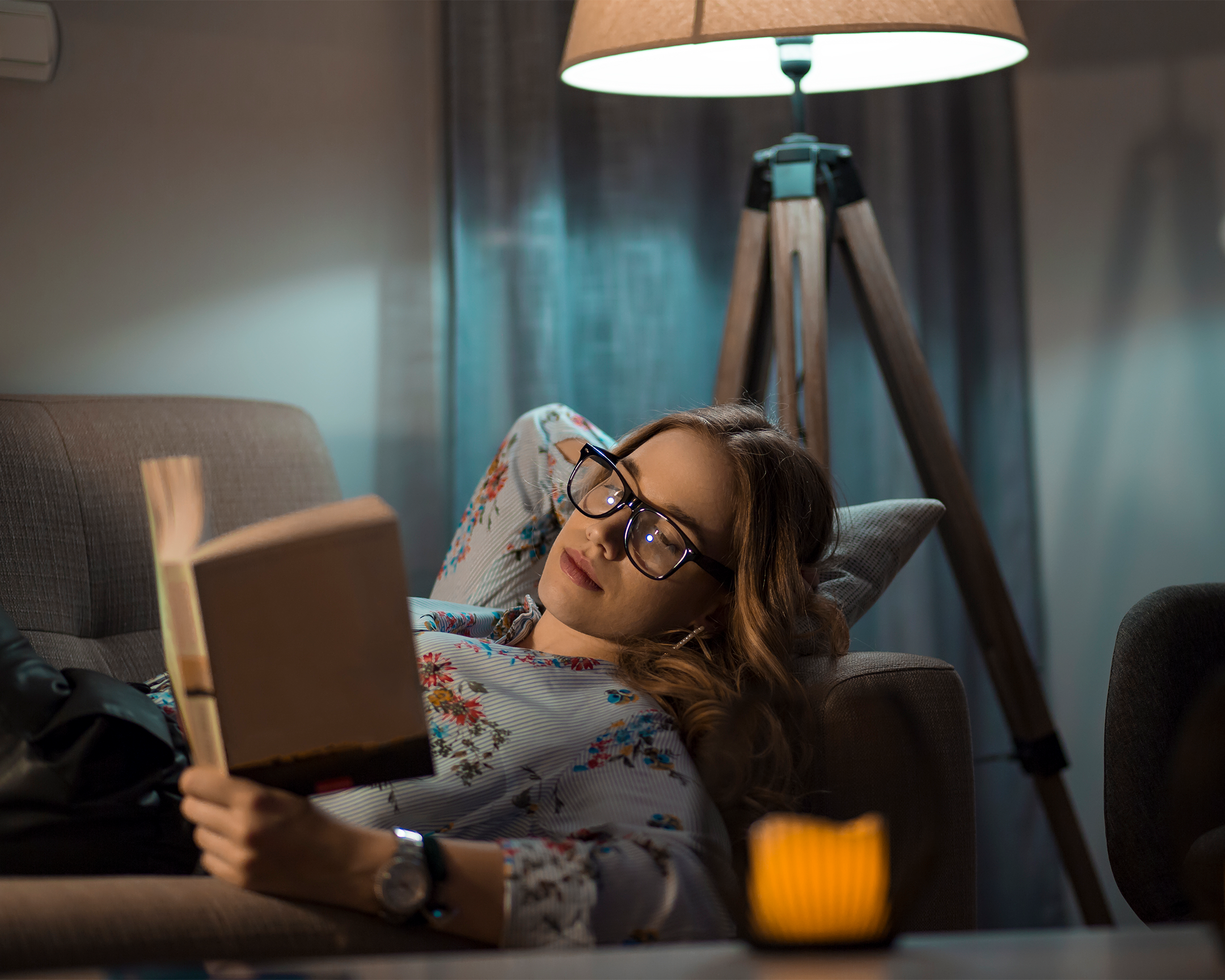 Qivation: Wellness Activation Through Smart LED Lighting
Lighting creates an ambiance in our homes, helps us see better, and serves as purposeful decor. Smart lighting focuses on our health and wellness along with saving energy. With today's smart home technology, you can choose from many variations of lighting. The standard white light bulb's transformation into smart LED, UV bulbs, and strip lighting offer many benefits. Lighting today comes in multitudes of colors, and you can control smart bulbs with an app on your smartphone.
Breathing has become easier by using smart LED light bulbs that now offer air purification for your home. Qivation, a health and wellness technology company, has smart lighting that disinfects and sanitizes your living space. Qivation's smart light bulbs purify the air, improve air quality, and eliminate odors. Installing the LED bulbs activates the anti-viral and anti-bacterial properties to protect you and your family.
Qivation's product line, Lighting Q, goes beyond basic lighting needs and benefits your daily wellness. Qivation offers the world's first smart lights to utilize innovative Japanese "Photocatalytic Technology," silver ion, and TiO2 (titanium dioxide) together. Nanophotocatalytic technology has recognition from the PIAJ (Photocatalysis Industry Association of Japan). The combined materials in Qivation's smart LED lighting activates an antimicrobial effect for sanitization and air purification.
Nanophotocatalytic lighting technology delivers effective anti-bacterial and anti-virus agents. Qivation's smart light bulbs create a considerable breakthrough by using TiO2 (titanium dioxide) sanitization technology. The use of nanophotocatalyst technology allows the light bulbs to work around the clock. After turning off the smart bulbs, they continue to work non-stop 24/7 as a disinfectant. The smart lighting's materials absorb pollutants in the air, and after powering on, the LED bulbs will decompose the air pollutants.
Scientific studies show that Qivation's smart LED lighting decreases bacteria by 91% and viruses by 99%. Deodorization tests show a decrease of 90% in odors. With proven effectiveness, Qivation's smart LED and UV lighting systems support immunity and wellness.
Qivation's core values show a dedication to advance and produce more smart home products using nanophotocatalyst technology. Using TiO2 (titanium dioxide) and PIAJ nanophotocatalyst technology, Qivation continues to develop smart home devices with a wide range of materials, shapes, and functions. Focusing on Wellness Activation in their customers' daily lives, Qivation produces effective smart home systems that enhance the functionality and efficiency of nanophotocatalyst technology. The smart home lighting disinfects living areas, purifies the air, and improves lighting with a single application and hassle-free installation.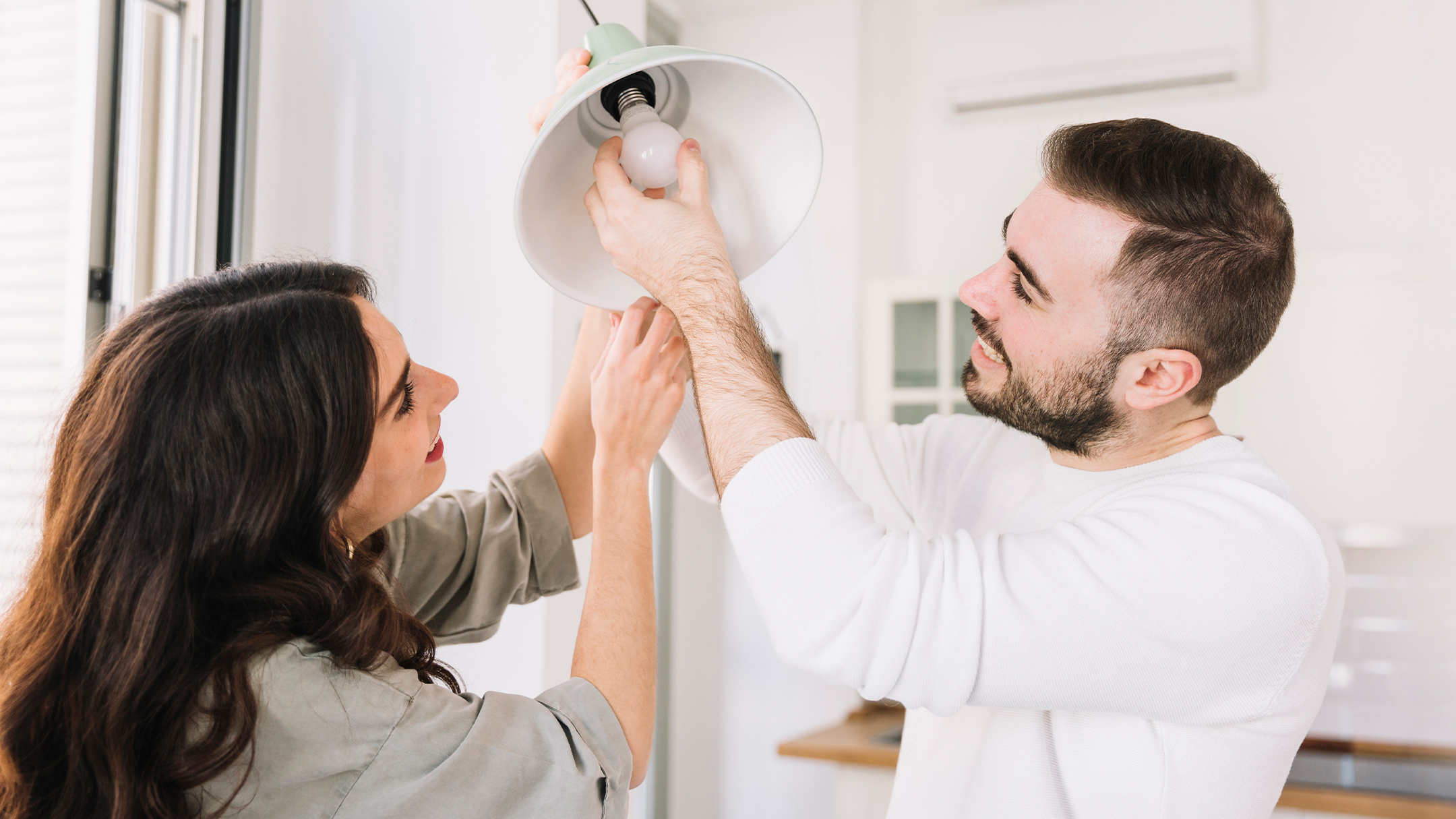 Lighting Q by Qivation offers several different types of smart light bulbs and LED strips. The A60 bulb looks like an LED bulb with a more modern look and comes as a single bulb. Qivation carries two sizes of smart LED downlight tunable white lights in small and medium. Each package contains one bulb. The downlight tunable smart lights have a design for recessed lighting ceiling fixtures.
Qivation also carries smart LED lighting strips, which have become a popular lighting trend. You can choose from a 2M full-color starter kit or 1M extension strip available in color and tunable white. You can only install the LED smart lighting strips indoors, and they have a lifespan of approximately 15,000 hours.
The Full Colour Smart LED Bulb, another innovative Lighting Q product, has color and tunable white. This flagship smart LED lightbulb works well for accent, display, or workspace lighting. Qivation's Full Colour Bulb accentuates wall displays and artwork and also can beautifully illuminate cabinets.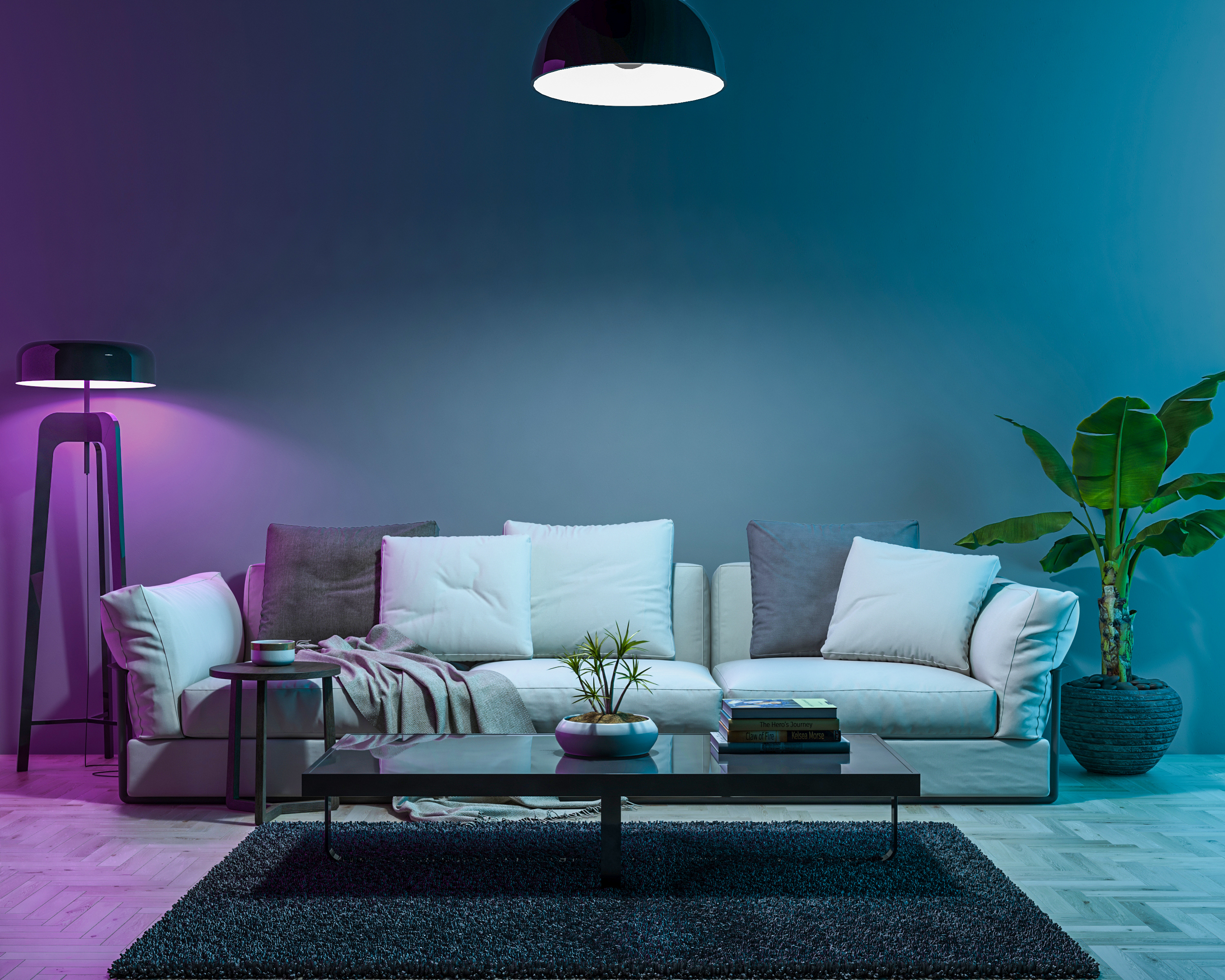 This smart LED lighting has a lifespan of approximately two years. To save you from prematurely purchasing a new lightbulb, Qivation sells light diffusers in small and medium sizes for their downlight tunable bulbs. The light diffusers have an antimicrobial effect of sanitizing the areas where you use the LED bulbs. Each pack includes two diffusers that you clip to the existing fixture and makes installation easy.
To turn the LED smart bulbs on and off, you can switch the bulbs or use the WiZ app under Signify (formerly Philips Lighting). WiZ smart lighting software allows you to operate Qivation's smart LED light bulbs and create a comfortable setting. By using the popular app, you can program the lights to meet your needs. You can schedule the lights to dim or turn on or off. With 64,000 adjustable shades of light and 16 million colors, you can customize your lighting to best suit your lifestyle. Choose between bright white, warm, or cool colors. Using the WiZ smart lighting software, you can connect the LED light bulbs using wifi or Bluetooth. Qivation's smart LED lighting is compatible with Apple iOS 14, Android, Amazon Alexa, Apple Siri, and Google Assistant.
On top of maintaining physical wellness, Qivation's Lighting Q also has positive psychological benefits. The variations of lighting colors can elevate your mood, help you relax or focus. If you have trouble falling asleep or waking up, you can program the smart light bulbs using the WiZ app. WiZ has a pre-set sleep timer where the bulbs gradually dim at night to help you fall asleep faster. If you struggle with waking up, the bulbs will light up in the morning and get brighter to help wake you up. Studies have shown that using light therapy decreases fatigue throughout the day.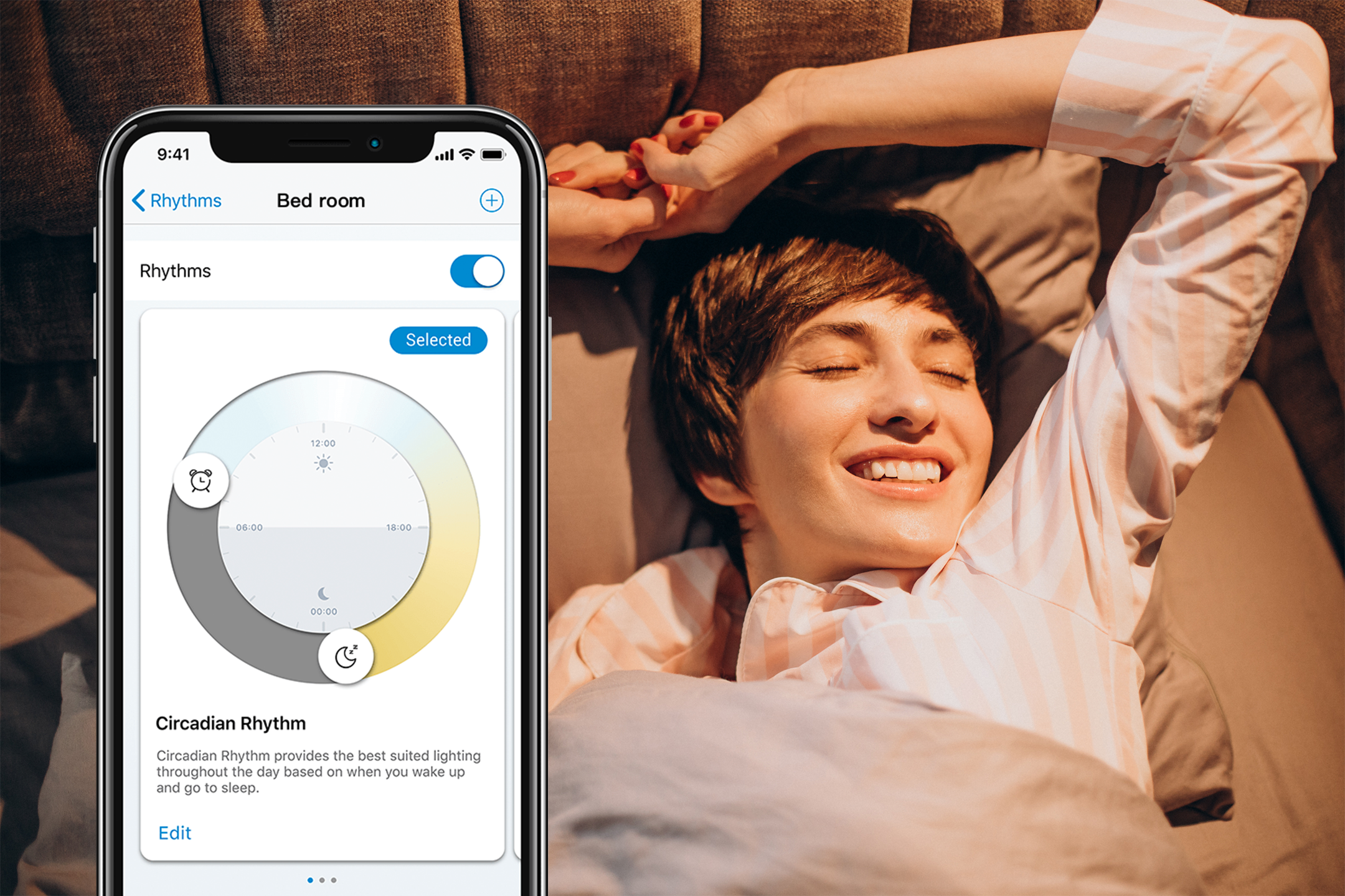 Qivation's Wellness Q line features an innovative wireless charging pad that not only charges your electronic devices but also sanitizes them. You can also find a 50-pack of 3-ply surgical protective masks to help you stay healthy.
The health benefits alone of Qivation's smart LED lights offer tremendous value. The LED lighting disinfects and decomposes air-borne viruses, bacteria, odor, and other pollutants. The smart LED light bulbs make for purposeful and stylish home décor. Using these sophisticated smart bulbs helps you stay healthy and balanced. Qivation has your everyday wellness in mind when they design their technologically advanced products. The WiZ app gives you endless choices of colors and shades of light to create your best lifestyle!
Check out Qivation's helpful YouTube videos, which provide useful resources and information.
You can also follow Qivation on Facebook or Instagram for short videos, pictures, and product information and updates.