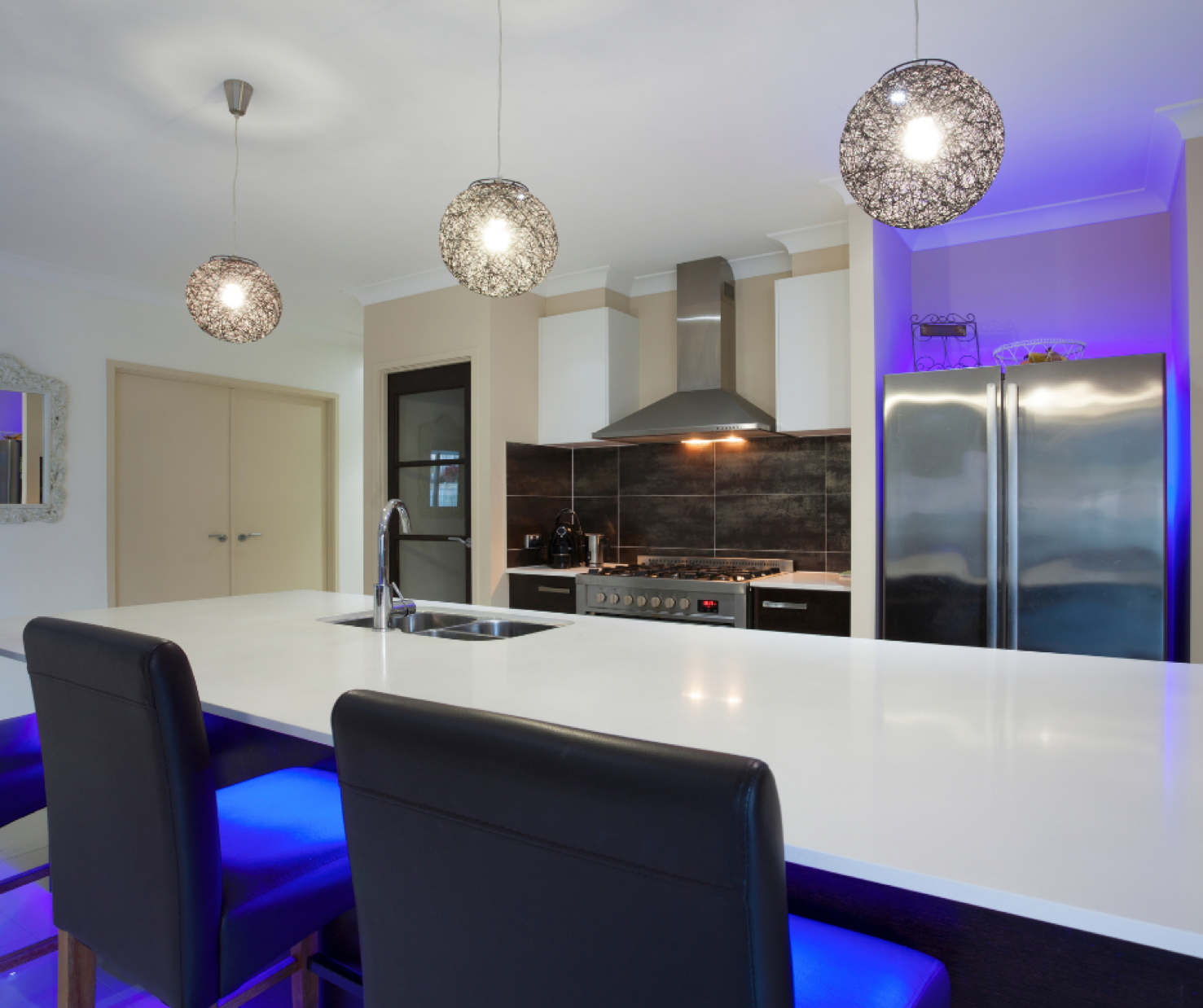 Activate your wellness and switch to Qivation's smart LED lighting systems
The pandemic has everyone looking differently at health and wellness. Traditional products like hand sanitizer, soap, and disinfectant cleaners have been challenging to find. Alternative therapies that have been on the market, such as germicidal lighting, have become an option to combat bacteria.
For decades, UVC (Ultraviolet-C) lighting and lamps have been an effective and alternative form of disinfectant. For air purification, installing UVC lights in HVAC systems has been a common practice. While effective, UVC lighting can get very costly.
New to the market, Qivation offers effective air purification LED lighting smart lighting systems and solutions to benefit your wellness. Qivation's dedication to design smart LED lights featuring Nanophotocatalytic technology has recognition from the PIAJ (Photocatalysis Industry Association of Japan).
Using "Photocatalytic Technology," silver ion, and TiO2 (titanium dioxide) together, Qivation offers the world's first smart light bulbs to feature anti-bacterial and anti-viral benefits. The smart LED lighting materials that Qivation uses in their light bulbs do more than just purify the air. Qivation's smart lighting system also disinfects, eliminates odors, and sanitizes.
Choosing smart LED lighting systems by Qivation will help you achieve a sense of daily wellness. UVC or germicidal lighting has limitations and other factors to consider when selecting disinfection lighting options.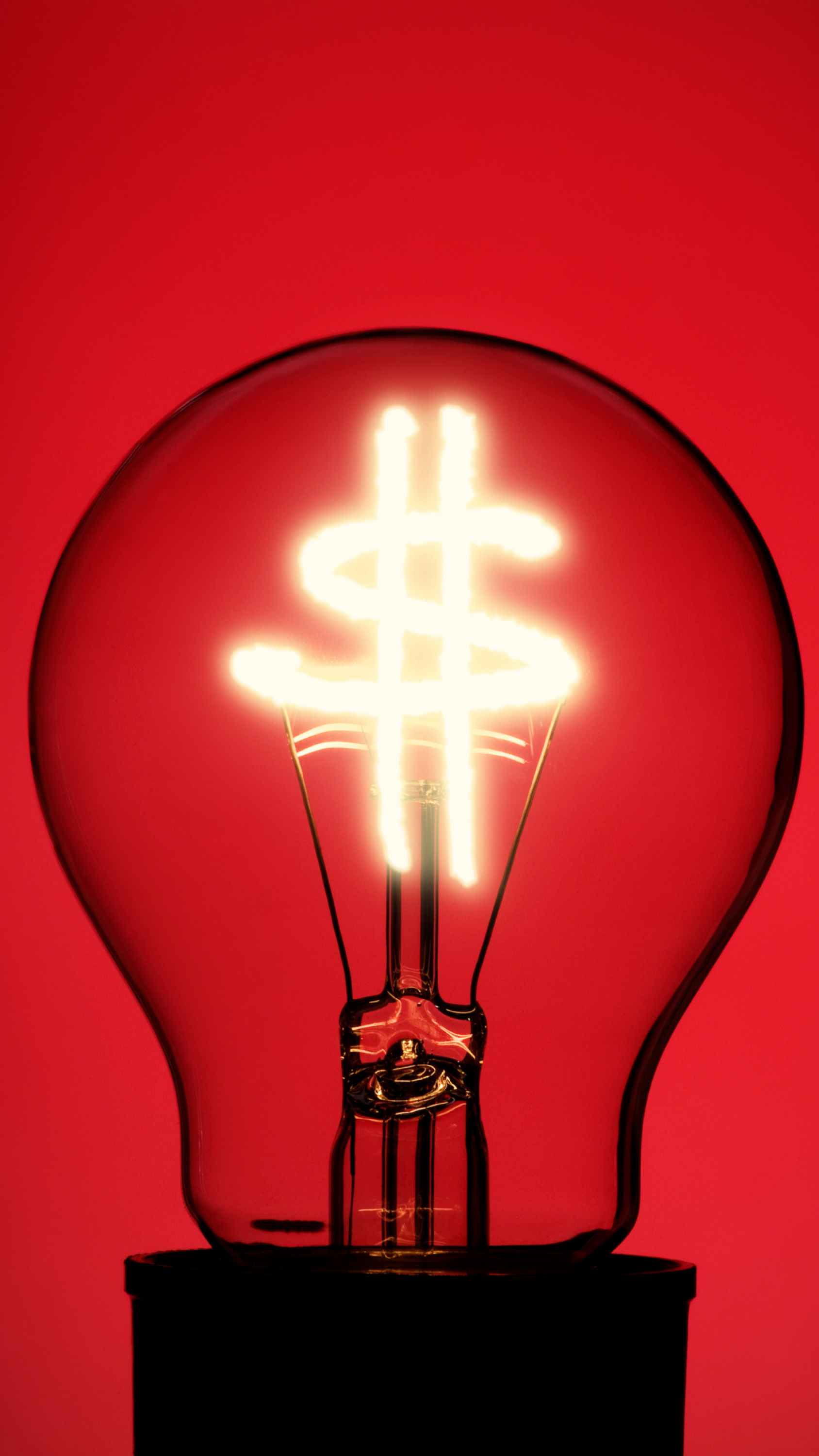 1. Cost and Lifespan
UVC Lighting has an approximate lifespan of 12 months. The cost of the light bulbs creates a higher investment. Qivation's smart home LED light bulbs have a lifespan of approximately two years. For example, you can purchase two Qivation A60 smart LED bulbs for one UVC light bulb's price. Qivation's smart lighting has more advanced disinfection technology and lasts twice as long as UVC lighting.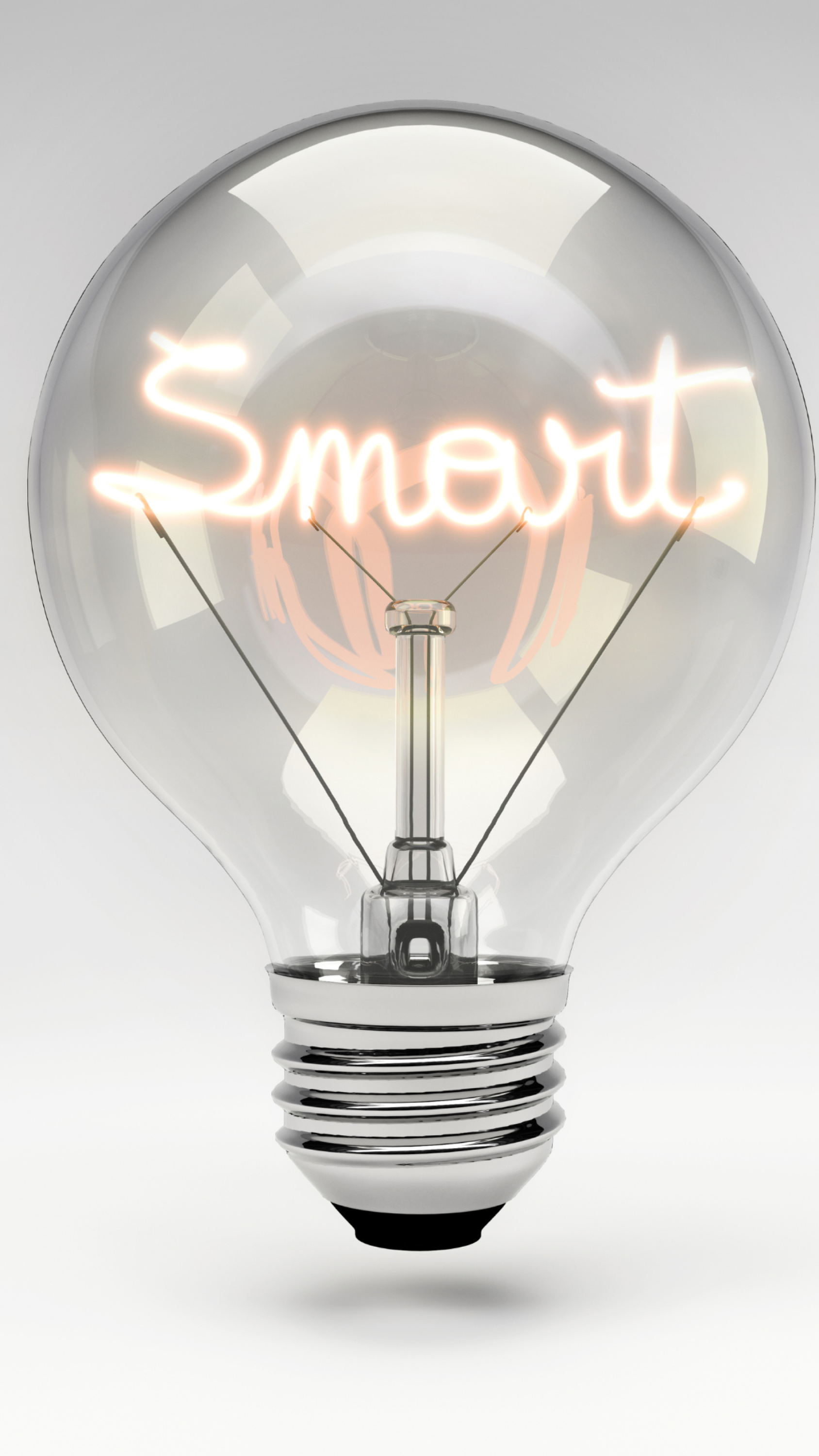 2. Smart Home Technology
Qivation's Lighting Q line of LED light bulbs and LED light strips offer smart technology compatible with smart home devices. Like Philips Hue smart bulbs, Qivation's LED lighting uses the WiZ app and can create 64,000 adjustable shades of light and 16 million colors. UVC lighting does not have any smart home functions and does not change in color.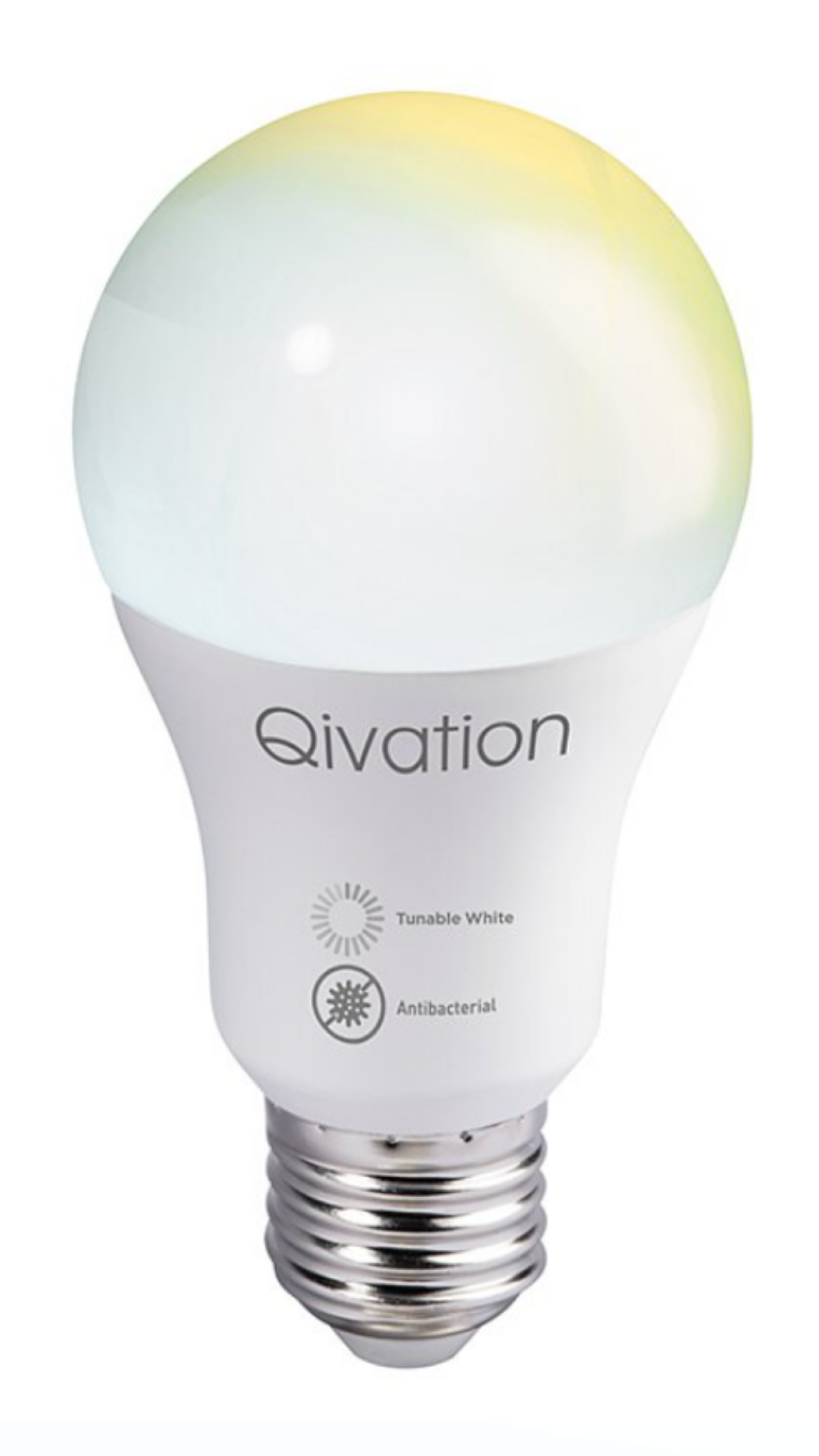 3. Design and Functionality
Qivation offers aesthetic, smart lighting that serves many purposes. UVC lighting does look attractive to use for home decor. Qivation's smart LED strips, smart light bulbs, and smart LED downlight bulbs allow you to design the look you want. Qivation's line of LED lights lets you come up with ideas customizing the color you want. With easy installation, Qivation's smart bulbs can light up any room in your home and serve as under cabinet lighting.
The use of safe nanophotocatalyst technology and TiO2 (titanium dioxide) allows Qivation's smart light bulbs to work as a disinfectant 24/7. The materials in the LED lights absorb air pollutants while off and decompose the air pollutants when on. Scientific studies show that Qivation's smart LED lighting decreases bacteria by 91% and viruses by 99%. Deodorization tests show a decrease of 90% in odors. UVC tube lighting provides disinfection effectively but has limitations, unlike Qivation's smart bulbs. Recent studies in publications also have been hard to find with effectiveness demonstrating UVC combatting COVID-19.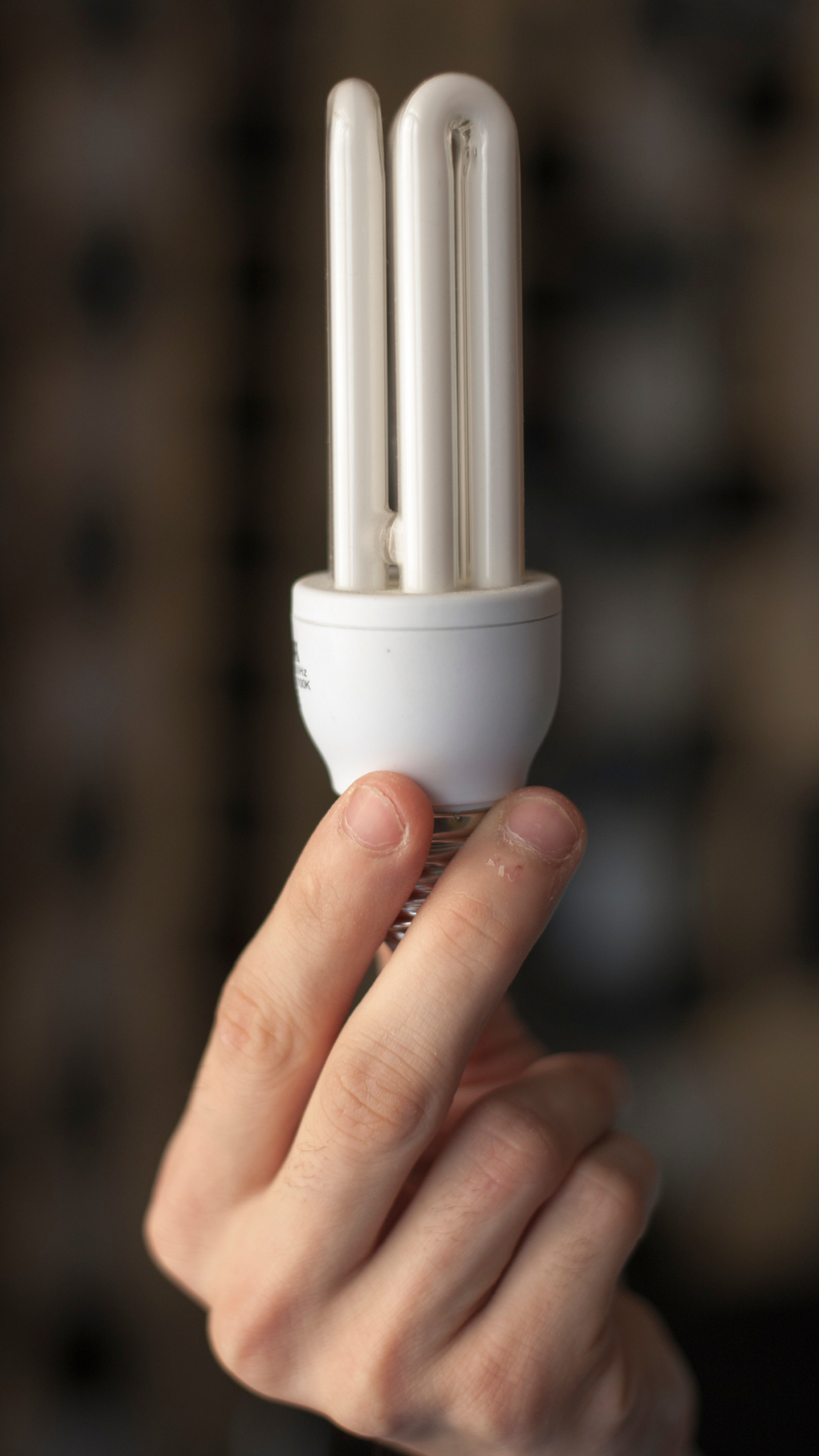 4. Safety Risks of UVC Lighting
UVC lighting has been around since the early 1900s, seeing success in a bacterial reduction in tuberculosis. Throughout the years, UVC lighting has become synonymous with germicidal lamps to disinfect. Something to not take lightly, UVC germicidal lighting contains mercury. Despite UVC lighting having only a tiny amount of mercury, this can be dangerous because of mercury's toxicity. If a UVC light bulb breaks, one must take caution. UVC lighting also generates ozone, which may irritate one's airways. Disposing UVC lighting also may have regulations based on where you live.
Qivation uses safe materials and Nanophotocatalytic technology, which has recognition from the PIAJ (Photocatalysis Industry Association of Japan). Together with silver ion, and TiO2 (titanium dioxide), Qivation's smart lighting systems contain safe materials. The smart home technology that Qivation offers does not only disinfect but also purifies and deodorizes the air. While UVC lighting may limit one's air passages, Qivation's light bulbs help you breathe better while promoting immunity, health, and wellness.
Another risk that UVC lighting poses that it can irritate your skin and eyes. Now available to anyone, UVC germicidal lighting requires great caution. Only professionals who know how to handle UVC lighting should use these types of tube lights. Using UVC lighting can cause severe damage to the eyes and skin. Qivation offers smart LED bulbs and strips that have cutting-edge technology that pose no health risks. Qivation's smart bulbs help people by promoting wellness in their daily lives.
Qivation's innovative smart home technology has a variety of shapes in their LED lightbulbs. For kitchen lighting fixtures, you can choose small or medium downlight tunable smart LED bulbs. Qivation carries an E27 LED bulb for any lamps or other living spaces that require a standard bulb. All of Qivation's smart light bulbs provide a hassle-free installation.
You can also find under-cabinet LED lighting to illuminate and disinfect your cabinets. Qivation also has smart RGBW LED light strips available in a starter kit or extension. For the downlight tunable LED light bulbs, Qivation has additional diffusers to purchase on top of the smart lighting systems. Instead of incurring the cost of prematurely buying another lightbulb, you can buy a two-pack of smart bulb diffusers in small or medium. The light diffusers clip to the LED bulbs to enhance air purification and deodorization.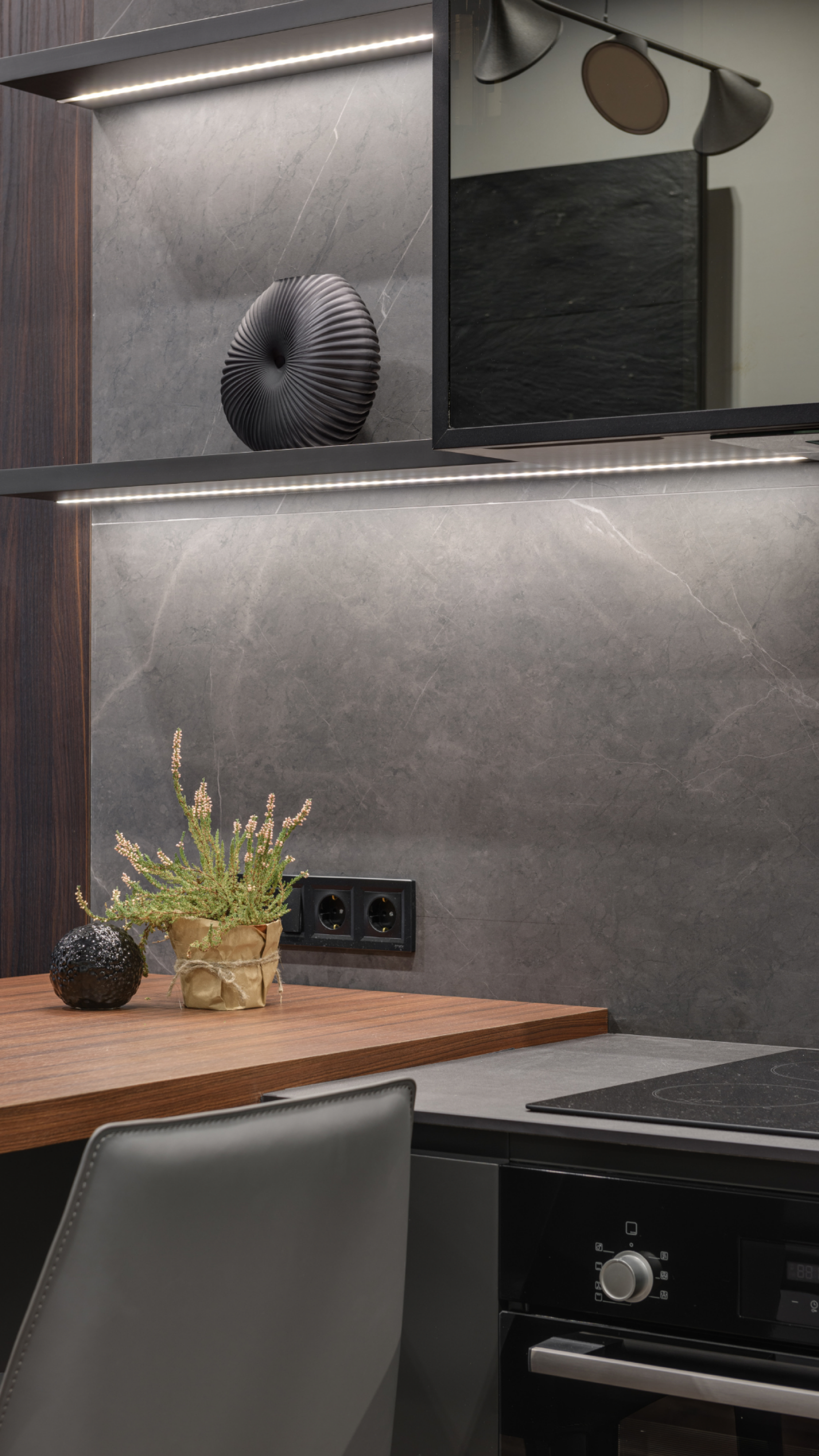 Studies show that cellphones run rampant with bacteria, and with the amount of usage and handling, the statistics can be alarming. Qivation has an invention that helps disinfect your cellphone or any other electronic devices that may be Petri dishes of bacteria.
The wireless charging pad by Qivation has dual innovation in charging and sanitizing your devices or other personal items simultaneously. Place your items on the wireless charging pad for disinfection, and it has an LED light that can serve as a lamp and air purification system. Like Qivation's other wellness products, the charging pad provides round-the-clock anti-bacterial, anti-virus, and air deodorization for a reasonable price.
Qivation offers the first products in the world that carry the leading technology that UVC lighting should not even be a consideration for your home. Qivation's smart home systems give you safety and wellness and do not pose potential health risks like UVC lighting. Activate your wellness and switch to Qivation's smart LED lighting systems.
Check out Qivation's helpful YouTube videos, which provide useful resources and information. https://www.youtube.com/watch?v=vzkeNNuRQVA&list=PLLq1VlESDP0tsvyVJh7_UNJKTOtBfYvK9
You can also follow Qivation on Instagram https://www.instagram.com/qivationhongkong/
for short videos, pictures, and product information and updates.